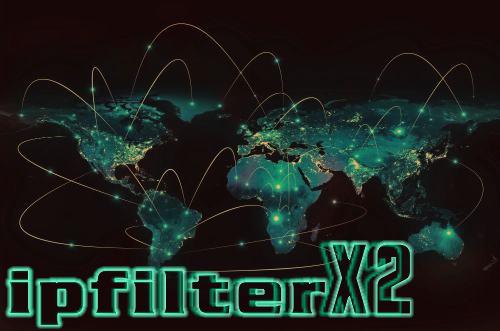 Understanding ipfilterX2 and ipfilterX4
Nexus23 Laboratories introduces ipfilterX2 and X4 as the latest and most advanced ipfilter protection available. These versions offer enhanced features and protection in their genre.
ipfilterX2 includes extended ranges of IP addresses associated with various entities such as MIL (Military), GOV (Government), POLICE, INTEL (Intelligence agencies), Criminals, Crimeware, and Unfair Providers. The aim is to provide comprehensive protection by blocking IP ranges associated with these entities.
As a metaphor, ipfilterX2 can be compared to a nuclear bomb device or a Net Agent Wide Stealth Shield, offering highly advanced ipfilter protection for users who desire a more stringent and paranoid mode of filtering.
Users have the option to subscribe to ipfilterX2 as a standalone subscription. Additionally, there is an X3 Subscription Plan available, which includes both ipfilterX1 and ipfilterX2. The X3 subscription plan offers an inclusive package that covers all the Blacklist XSeries.
Please note the following important points about ipfilterX2 and ipfilterX4:
ipfilterX2's extended nature: Due to the extended nature of ipfilterX2, it may have a low amount of false positives. This means that there is a possibility that some legitimate IP addresses might be blocked along with the intended ones. Users should keep this in mind and fine-tune their filtering settings accordingly.
ipfilterX4's wide ban: ipfilterX4 is specifically designed to include a wide ban on IP ranges associated with major entities such as Amazon, Facebook, Microsoft, Google, Sungard, and other tech giants. This indicates that the IP ranges of these companies will be included in the blocklist, providing an additional layer of protection.
By subscribing to ipfilterX2 or utilizing ipfilterX4, users can benefit from the advanced filtering capabilities and additional protection against a wide range of entities and IP ranges.
It is important to consider the specific needs and priorities when choosing the appropriate ipfilter version for your requirements.