Experience Unparalleled Protection and Enhanced Connectivity with ipfilterX
ipfilterX goes beyond the standard blacklisting of Private and Public Network Infrastructures, offering comprehensive protection against a wide range of threats. Our powerful blacklists effectively block Anti-P2P Companies, Copyright Trolls, P2P Crawlers, Spammers, Flooders, Bad Peers, Bogus entities, Research Institutions and Agencies, International Law Firms, Military organizations, Government entities, Contractors, Spy Networks, and Corporations associated with them.
By utilizing ipfilterX, you gain the ability to block IP ranges that serve and/or connect to Malware Sources, including Command & Control Centers (C2-C&C), as well as various types of malicious software such as Spyware, Crimeware, Ransomware, Cryptoware, Adware, crapware, Malicious Hosts, Malvertising, Suspicious ADS, and more. Our extensive blacklist contains over 1 billion blocked IPs, ensuring comprehensive protection against a wide range of threats.
However, it is important to note that indiscriminately blocking IPs beyond a certain threshold is not an effective strategy. Such an approach may lead to the banning of innocent IP ranges, including legitimate peers, websites, generic hosts, and a plethora of useless IP ranges. This not only hampers the effectiveness of ipfiltering but also negatively impacts network connections, bandwidth, and speed.
By using ipfilterX, you can rest assured that you are making a wise choice. Unlike bloated ipfilters found online, ipfilterX offers a streamlined and efficient solution that does not pose any risks to your network. In fact, loading ipfilterX brings remarkable benefits, allowing legitimate peers and sources to connect and handshake with your computer seamlessly. Simultaneously, it blocks and rejects requests from bad peers, safeguarding your system from untrusted and malicious entities and preventing potential consequences of various natures.
Protect your connections, enhance your bandwidth, and ensure a secure computing environment with ipfilterX. Say goodbye to ineffective ipfilters and embrace a comprehensive solution that prioritizes both security and connectivity.
Read Also:
ipfilterX: Unleashing the Power of Secure Data Transfer and Protection
LIVE THREAT INTELLIGENCE: ipfilterX's Constant Vigilance
ipfilterX is dedicated to providing live threat intelligence, continuously monitoring and blocking agents such as RCS-Hacking Team and Finfischer-Gamma International. These agents are known for their involvement in malware communication, with their IPs serving as sources of infection and malware communication with their Command and Control (C2) centers.
In order to maintain the highest level of effectiveness, ipfilterX undergoes daily heavy research to identify and mitigate the major risks posed by IP ranges on the internet. An outdated ipfilter can be likened to a rotten apple or an old and ineffective antivirus. That's why ipfilterX prides itself on being the most up-to-date ipfilter in the history of the internet.
With new net threats emerging and disappearing daily, ipfilterX remains vigilant in banning malevolent IPs. As these threats evolve and change, ipfilterX adapts accordingly, ensuring there are no blind spots. Technologically speaking, ipfilterX is constantly updated to keep pace with the ever-changing threat landscape.
By relying on ipfilterX, you can be confident that you have a robust defense against emerging threats. Stay protected with ipfilterX's live threat intelligence, where every effort is made to block and counteract the latest malicious IP activities on the internet.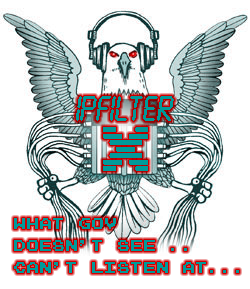 Anti Tracking – Anti Monitoring Inclusive Technology
ipfilterX: Enhancing Your Privacy and Security
ipfilterX is specifically designed to combat various threats posed by spy networks, government agencies, malware families, copyright trolls, and other organizations that aim to collect personal data and act against your interests. In today's digital landscape, traditional antivirus software is not always equipped to proactively defend against emerging net threats, including zero-day threats, unknown bugs, and exploits that originate from the depths of the internet.
Without adequate protection, you and your device are vulnerable to cybercriminals who can breach your security, compromise your data, and invade your privacy. However, ipfilterX Technology offers a powerful shield that goes beyond what traditional antivirus, antispyware, or VPN solutions can provide.
By implementing ipfilterX, you can strengthen your privacy and security with an additional layer of defense. This technology acts as a last line of defense, safeguarding your personal information and preventing unauthorized access to your system. With ipfilterX, you can regain control and reject these threats, ensuring your online activities remain confidential and secure.
Protecting your privacy and security is of utmost importance, especially in the face of evolving cyber threats. By leveraging the advanced capabilities of ipfilterX, you can fortify your digital defenses and enjoy a heightened sense of security against various malicious actors and organizations seeking to exploit your data.

The Importance of ipfilterX and VPNs in Protecting Your Privacy and Security
When it comes to protecting your privacy and security online, it's crucial to understand the role of ipfilterX and VPNs. It's not just the program itself that makes a difference, but rather the ipfilterX loaded into it that sets it apart and provides real effectiveness and superiority.
Simply relying on a program designed to block IPs without loading an updated ipfilter will not provide the necessary protection. ipfilterX is specifically designed to combat various threats posed by spy networks, government agencies, malware families, copyright trolls, and other organizations that aim to collect personal data and act against your interests.
While VPNs can bring benefits to your connections by encrypting your traffic and masking your IP address, it's important to remember that they are not foolproof. VPNs have vulnerabilities, as history shows. This is where ipfilterX comes into play. By implementing ipfilterX alongside your VPN, you can add an extra layer of protection to your online activities.
The combination of a VPN and ipfilterX ensures that your privacy and security are safeguarded against potential threats. This powerful duo can help you maintain anonymity, protect your personal data, and prevent unauthorized access to your system.
By staying proactive and utilizing tools like ipfilterX and VPNs, you can enhance your online security and maintain control over your digital footprint. Remember, it's not just about having a program or a VPN, but also ensuring that you have the most advanced and updated protection mechanisms in place to keep your data secure.
About us
The ipfilterX team has been coding ipfilter since 2001, making them the original team to discover this method of countering digital enemies. The project was initially worked on by Karl and "Mathew-Method" during their time at unitethecows.com in 2002. However, they later parted ways with the Bluetack Team due to disagreements over their approach to banning IP ranges. In 2004, Karl and his team established the ipfilterX project.
Initially, ipfilterX was an open-source project, but in 2011, due to serious problems faced by the founder and leader Karl Constantine, the team decided to request a small financial contribution from users to continue their work. Today, users can protect themselves from the threats posed by the Big Brother and the dark side of the internet by subscribing to ipfilterX for a very modest annual fee.
The ipfilterX blocklist can be loaded into various P2P software such as PeerBlock, PeerGuardian, iplist, Vuze, Transmission, uTorrent, Tixati, eMule, edonkey, MuteP2P, Ares, DC++, RetroShare, FrostWire, Shareaza, BitTyrant, BitLord, BitComet, BitSpirit, as well as any firewall that supports the "Importing Rules" feature. This includes popular firewalls like Snort, Windows Firewall, and Symantec, among others.
By utilizing ipfilterX, users can enhance their security and privacy by blocking IP ranges associated with known threats and malicious activities. This comprehensive blocklist offers protection across various platforms and applications, ensuring a safer online experience.
ipfilterX is made by Nexus23 Labs also known as Nexus23 Brotherhood

Read Also:
ipfilterX: Unleashing the Power of Secure Data Transfer and Protection
########################
NOTE
WE ARE NOT RELATED IN ANY WAY TO I-BLOCKLIST . COM
which we consider a true scam.